PROJECT
Developing Human Resources with Advanced Japanese Proficiency Through Toyo University's Online Business Japanese Courses
KEYWORD

Business Japanese / Japanese culture and Japanese society / BEVI / Human Resources with Advanced Japanese Proficiency / Employment ability / Regional revitalization
Toyo University will develop the main SGU indicators of "constructing a support system for international students" and "enhancing Japanese language education," and share the educational contents learned by our university through our Business Japanese Language Course (in the 2020 academic year, enrollment application by a total of 40,242 students from 77 countries and regions throughout the world) with Japanese language learners in Japan and overseas. As an opportunity for international education and exchange of higher education in the New Normal of COVID-19, we will develop an environment so that Japanese business language education held on online will lead to results such as "securing excellent foreign students" and "improving the employability of international students."
DETAIL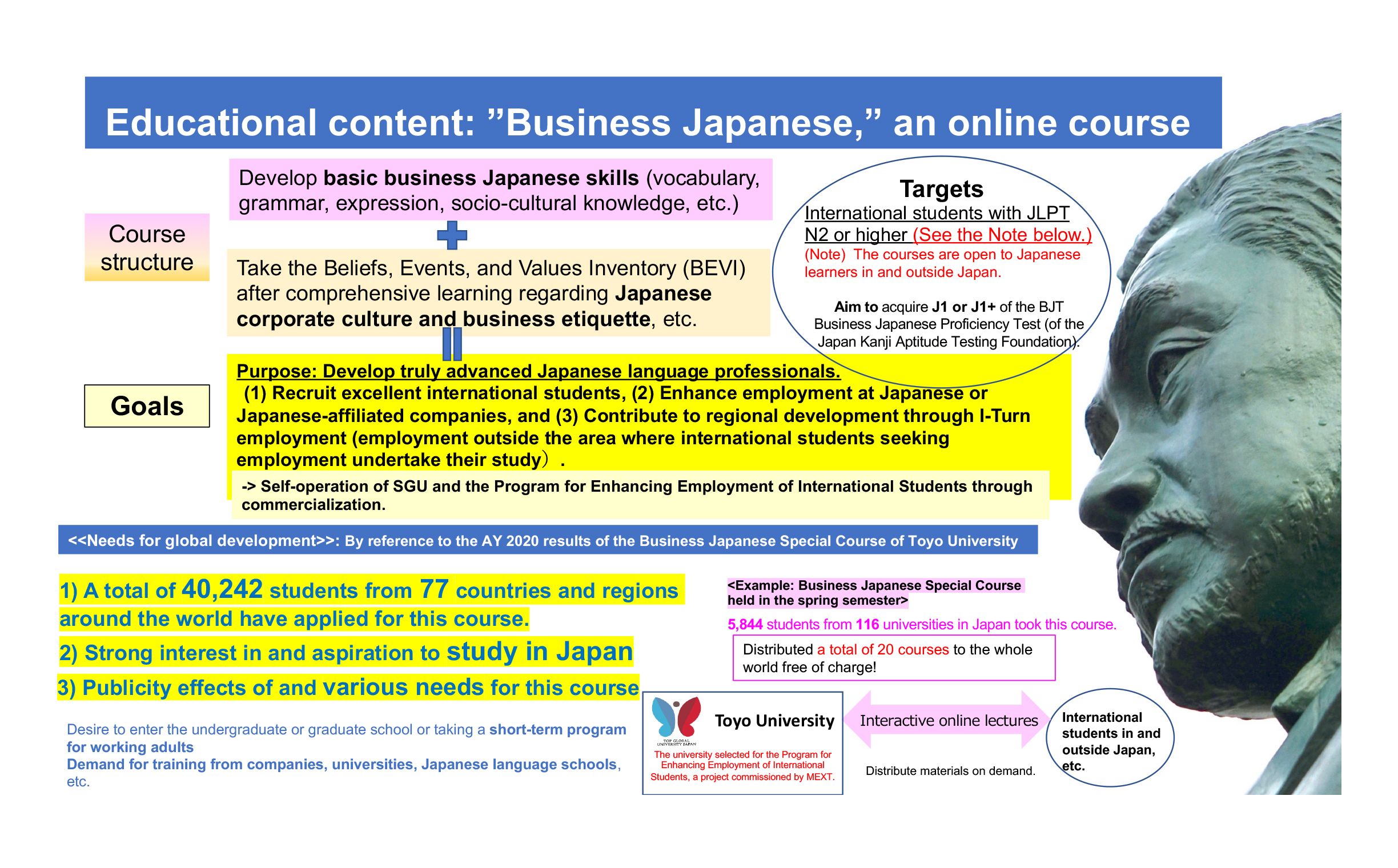 Notes Regarding Collaboration/Participation
As one of the universities selected for the Program for Enhancing Employment of International Students, a project commissioned by the Ministry of Education, Culture, Sports, Science and Technology (MEXT), Toyo University is working to help our international students find employment in Japan.
For more details, please click here.
Project Website
TOYO Japanese Language Program
Contact Info.
International Affairs Office, Toyo University