PROJECT
Virtual university tours: a new tool to recruit international students with diverse linguistic and cultural backgrounds.
KEYWORD

Recruiting international students / Diverse linguistic and cultural backgrounds / Virtual university tour / Japanese language and culture / Unified national effort / Online study abroad fairs / Overseas centers
The aims of this project are (1)to share with other universities our experience and know-how regarding online study abroad fairs around the world in which we have participated (2) to achieve further expansion by promoting our School of Foreign Studies (25 languages), our education and research resources on Japanese language and Japanese culture, and our network of overseas centers:and (3)to promote the recruiting of international students by effectively introducing the appeal of Japanese culture and university life in collaboration with other Japanese universities .
DETAIL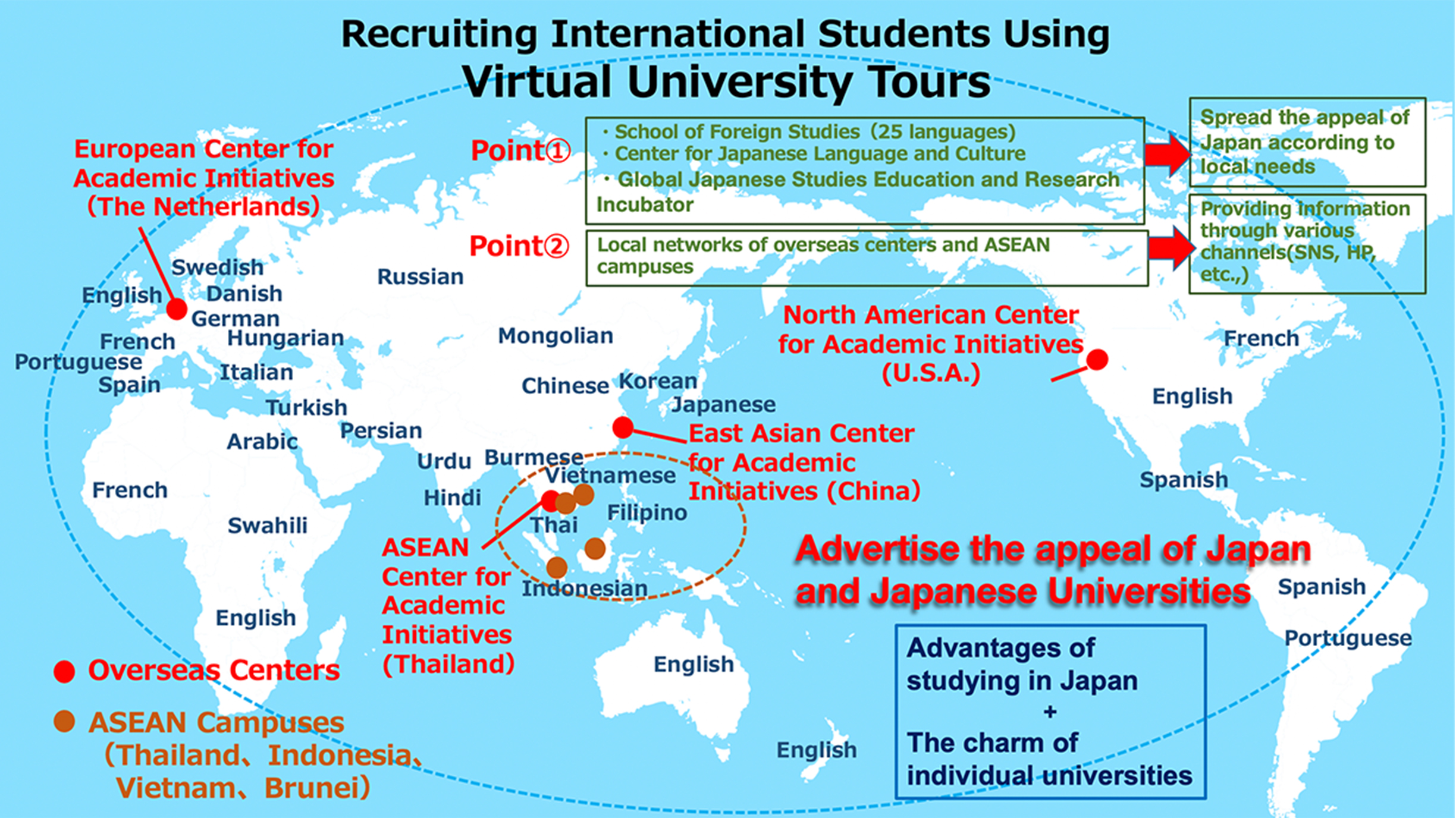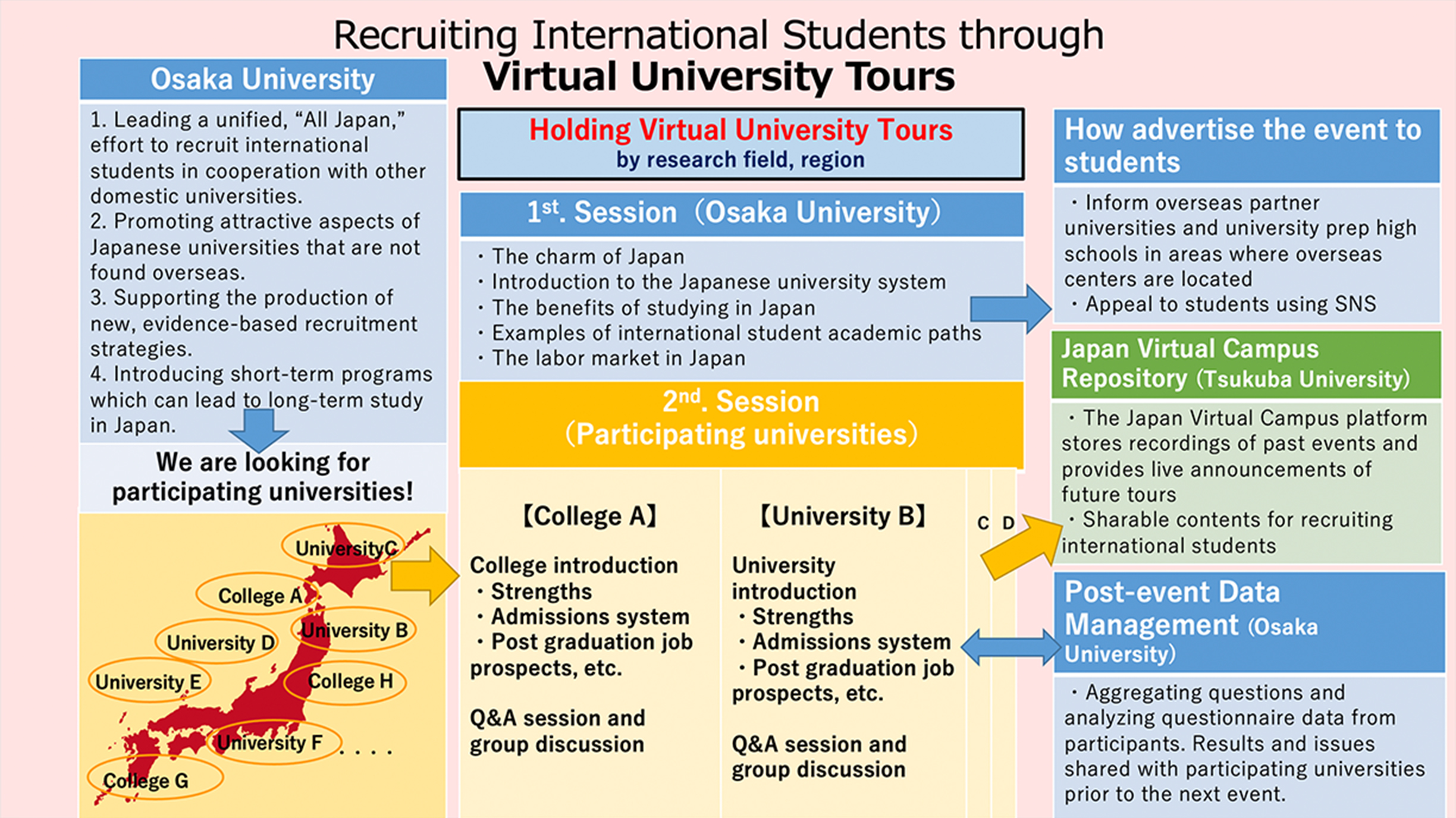 Notes Regarding Collaboration/Participation
[Information]
At Osaka University, we are using online tools to recruit international students.
By sharing our expertise in this area with universities and educational institutions nationwide, we hope to be able to work together to showcase the appeals of studying in Japan.
[Event Information]
February 17 (Fri),2023;15:00-19:00
February 18 (Sat),2023;10:00-14:00
Inviting universities across Japan, we will host the Study in Japan Online University Fair 2023.
Please see the website below for more details here.
Click here for the event poster
Those eligible to participate are students and individuals from educational institutions worldwide who are interested in studying in Japan.
If you are interested, please register via the registration form below.
the registration form
Contact Info.
International Affairs Division,
Osaka University