PROJECT
Inter-university Project to Develop Online Platforms for International Student Exchange
KEYWORD

Opportunity for creative interaction / Multicultural understanding / Collaboration among universities / Student independence / Strengthened transmission power
This project constructs a digital community named the "Onkine Platform for International Student Exchange Platform" through collaboration between universities. This online platform will consist of three parts: (1) planning and implementation of voluntary online exchange meetings by students, (2) sharing of information on online exchange meetings at each university, and (3) transmission of student life videos. We are recruiting a wide range of student planners and correspondents to proceed with parts (1) and (3). The languages used in exchanges are envisioned to be both Japanese and English. Additionally, we will create a synergistic effect by organically linking the three parts.
DETAIL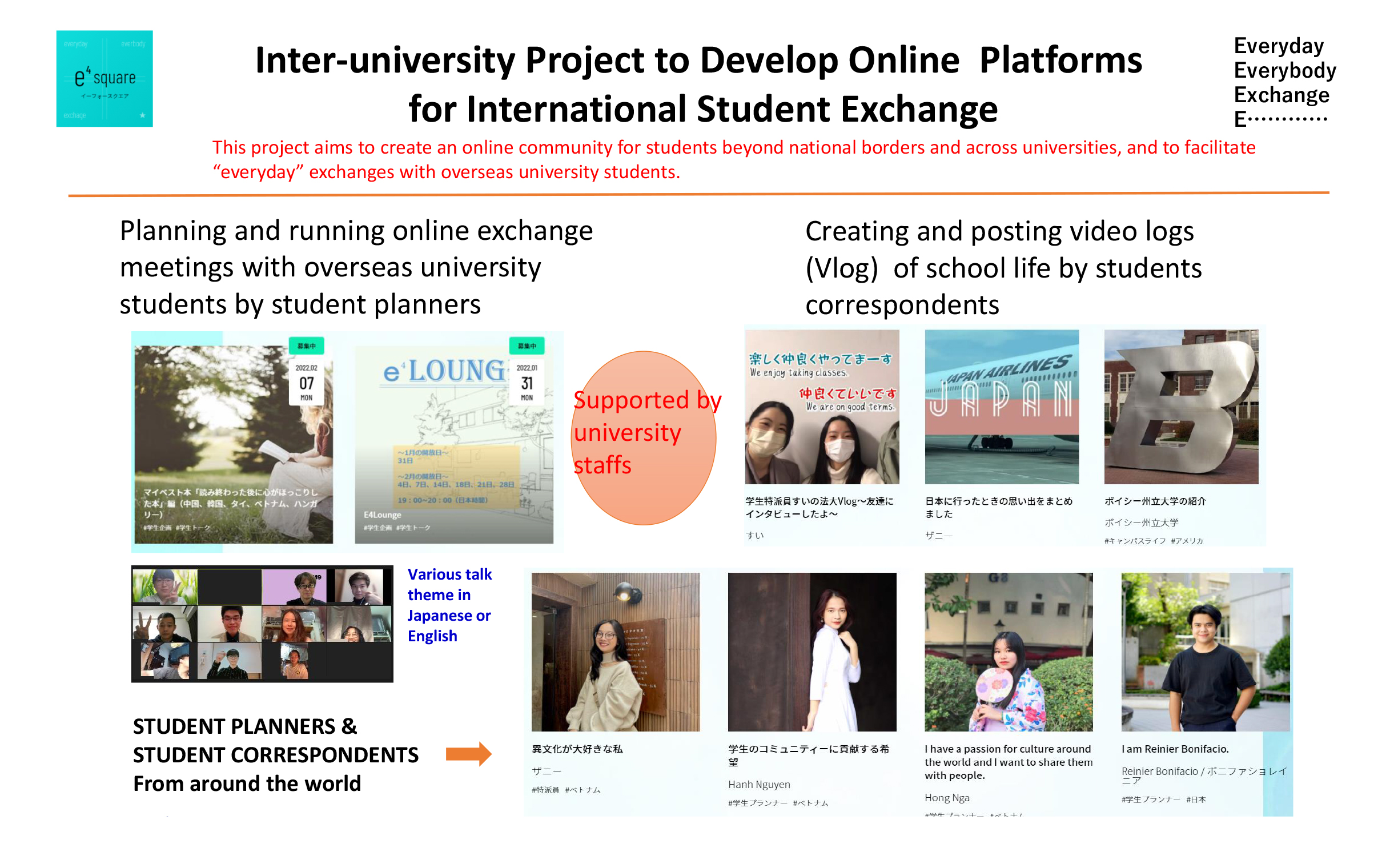 Notes Regarding Collaboration/Participation
We would be happy to explain via ZOOM, etc. if you are interested. Please feel free to inquire.
Contact Info.
Academic Strategy & Planning Office,
Hosei university