PROJECT
Japan Multilateral COIL/Virtual Exchange Project
(J-MCP)
KEYWORD

Multinational COIL/Virtual Exchange / Digital badge / Rubric / Learning behavior analysis / Evaluation Scheme Development / Upskilling and Reskilling Capacity Building / Educational Cooperation with High Schools Overseas
This project, dubbed the "Japan-Multilateral COIL/VE Project (J-MCP)," proposes a multidirectional and multilateral "COIL/Virtual Exchange" program to be jointly owned and implemented by Japan Virtual Campus and participating universities in Japan and overseas. Rather than so-called standard COIL courses, in which existing courses at domestic and overseas universities collaborate in a bilateral manner, universities in Japan and overseas will work together at once to provide lecturers, PBL activities, and intercultural learning opportunities.
DETAIL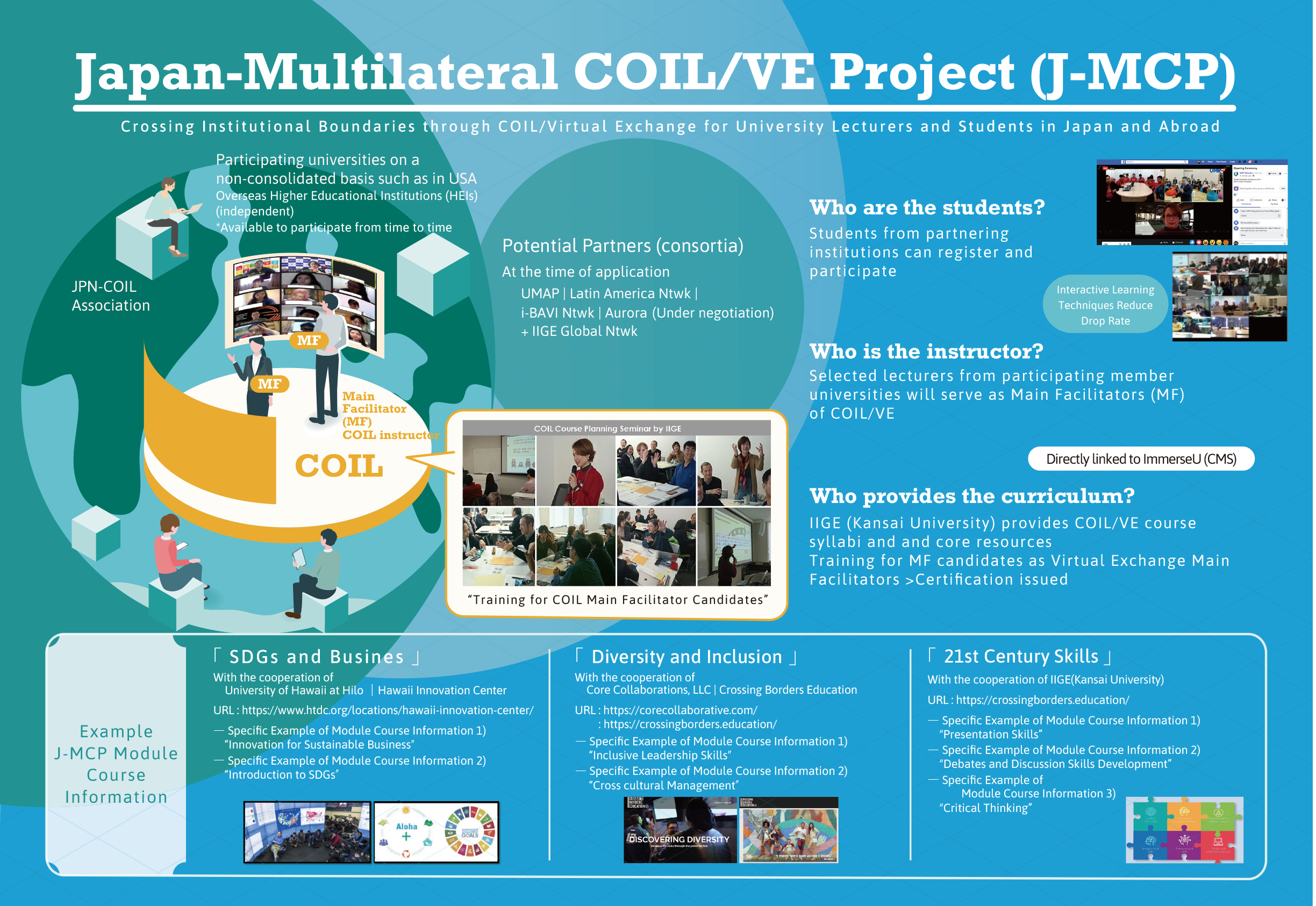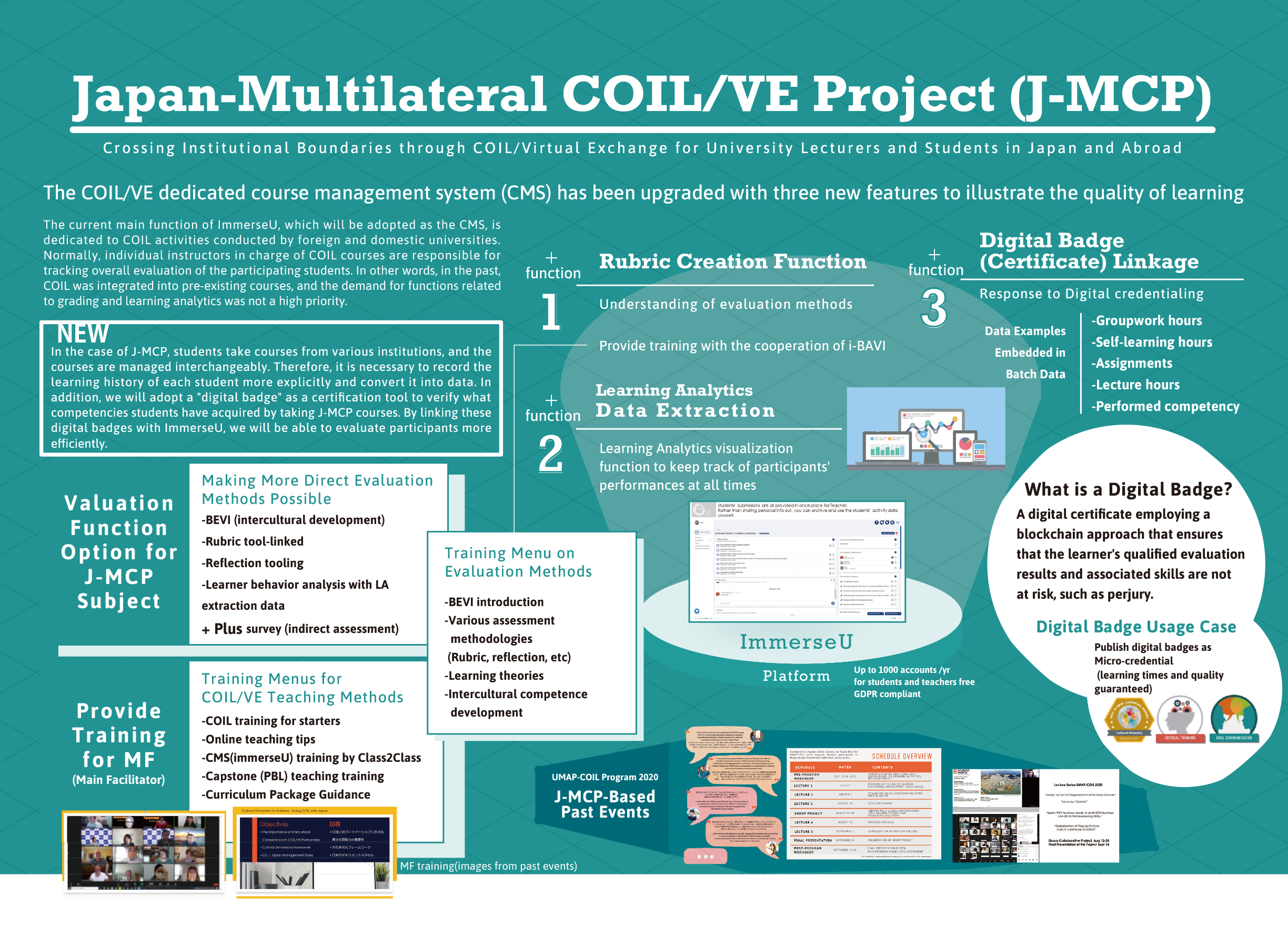 Notes Regarding Collaboration/Participation
We will recruit students to participate in the J-MCP program through our partner universities, member universities of the JPN-COIL Association organized by IIGE, and member universities of the university consortium with which IIGE is collaborating, etc. For more information about the JPN-COIL Association, please refer to the following URL.
Project Website
J-MCP
Contact Info.
Institute for Innovative Global Education (IIGE),
Kansai University