PROJECT
International student career development and regional retention promotion project to promote regional internationalization and revitalization
KEYWORD

Regional creation / Use of DX to support career development of foreign students / Regional retention of foreign students / Regional internationalization / Standardization of career support programs
In order to promote the internationalization and revitalization of local areas, this project aims to build a new human resources development program that promotes the career development of international students and regional retention. The new program will be modeled after initiatives in our university's joint program with Shinshu University in which we have promoted employment of foreign students, and will incorporate good practices from other participating universities. In particular, we aim to establish a platform that can be expanded to various regional universities throughout Japan through the standardization and digitalization of programs.
DETAIL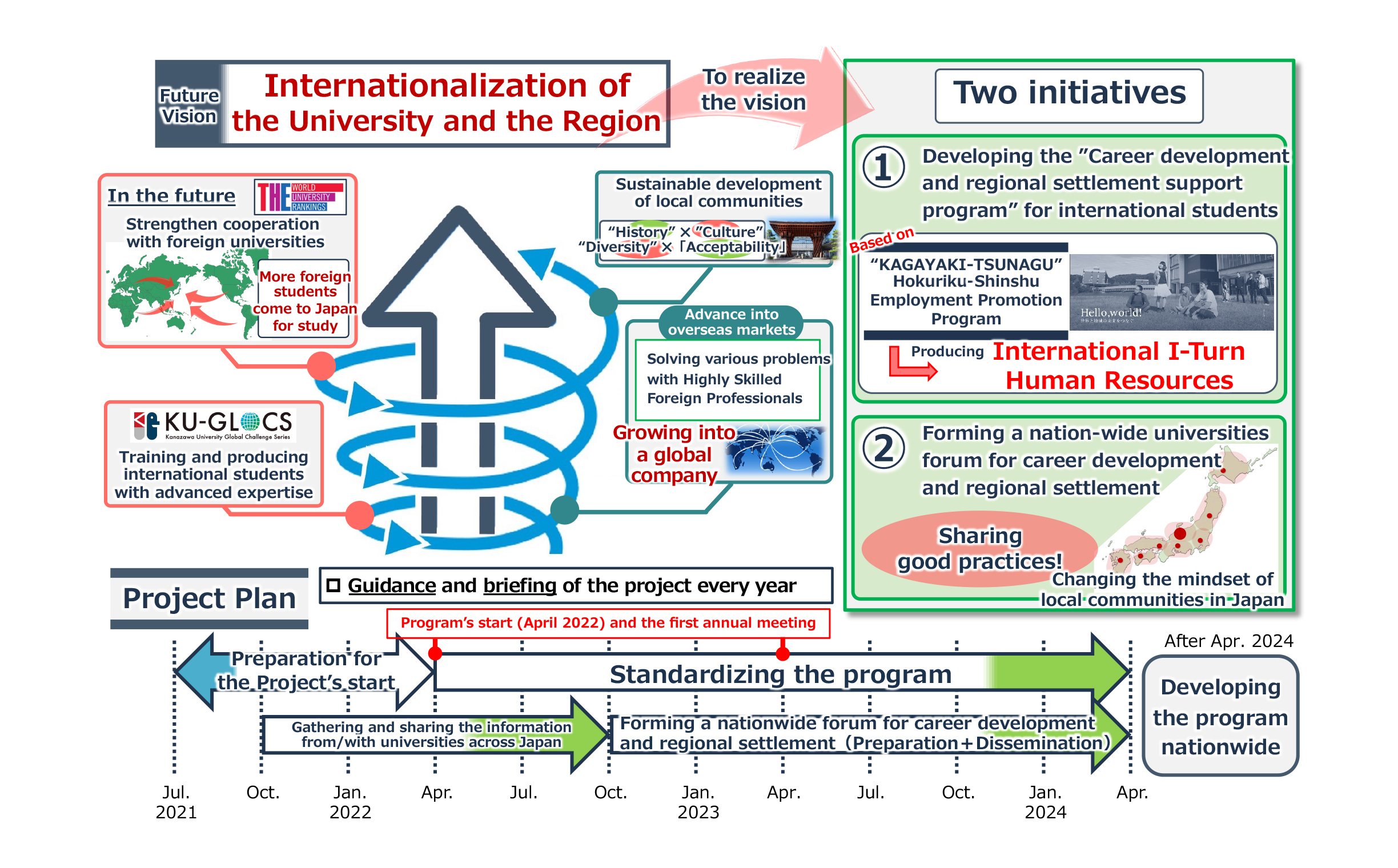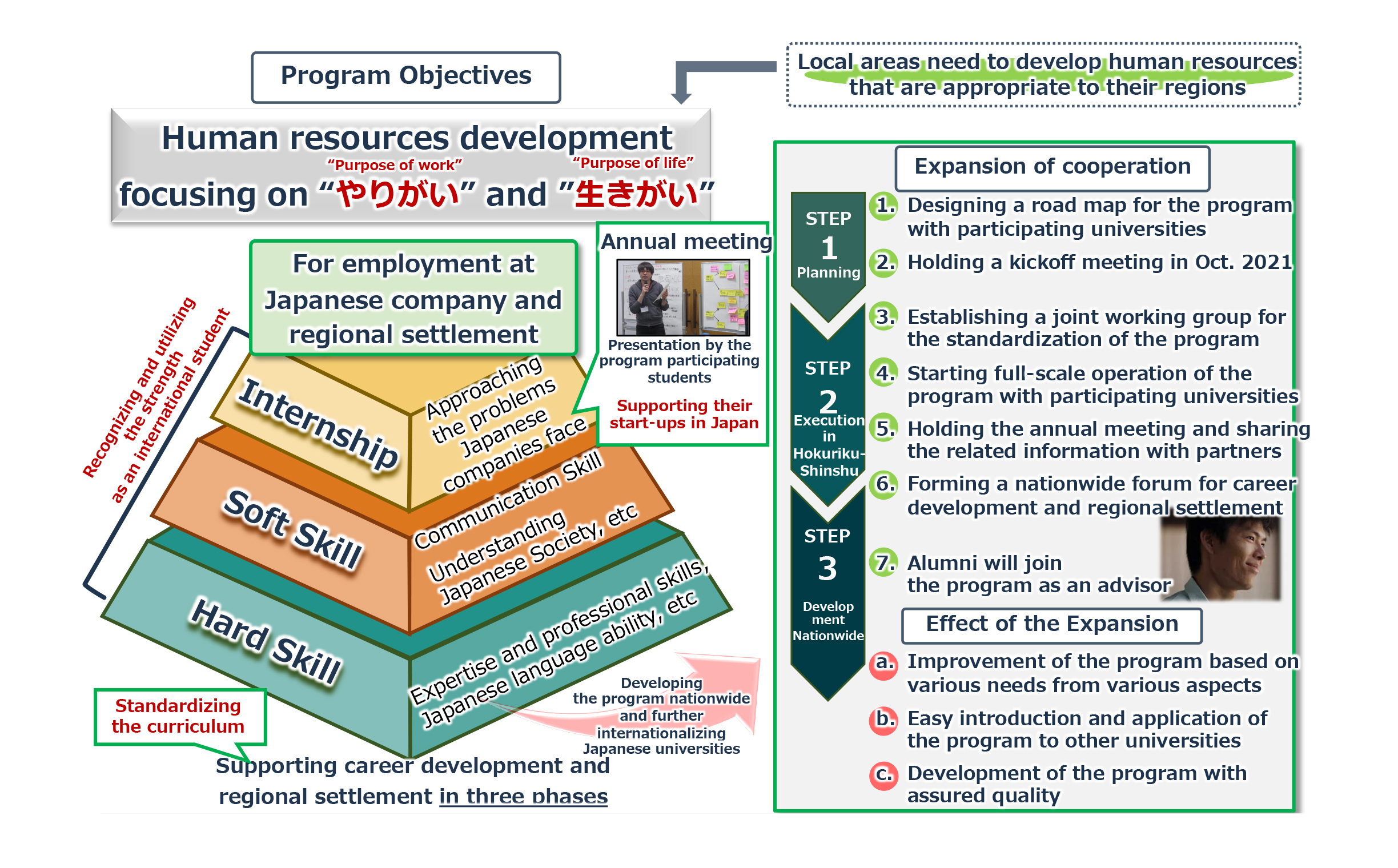 Notes Regarding Collaboration/Participation
We would like to see participation from universities that want to promote regional retention of international students.
Contact Info.
Kanazawa University,
Support Secretariat of
"Forum for Internationalization of Universities"