PROJECT
Expansion of computer-based English speaking test implementation program to measure the students' ability of using "English as a lingua franca"
KEYWORD

CBT (Computer Based Testing) / English speaking test / English as a lingua franca / Evaluation of "four skills" / IRT (Item Response Theory) / Foreign language education / University entrance examination
Kyoto Institute of Technology has developed a computer-based English speaking test to measure the students' ability of using English as a lingua franca. By incorporating the test into our English program, we have improved students' English communication skills. In this project, we will establish a computer-based speaking test implementation program and implement the test at several affiliated universities. During the process, we will also create and publish a manual for conducting speaking tests at other educational institutions, and contribute to the spread of speaking tests.
DETAIL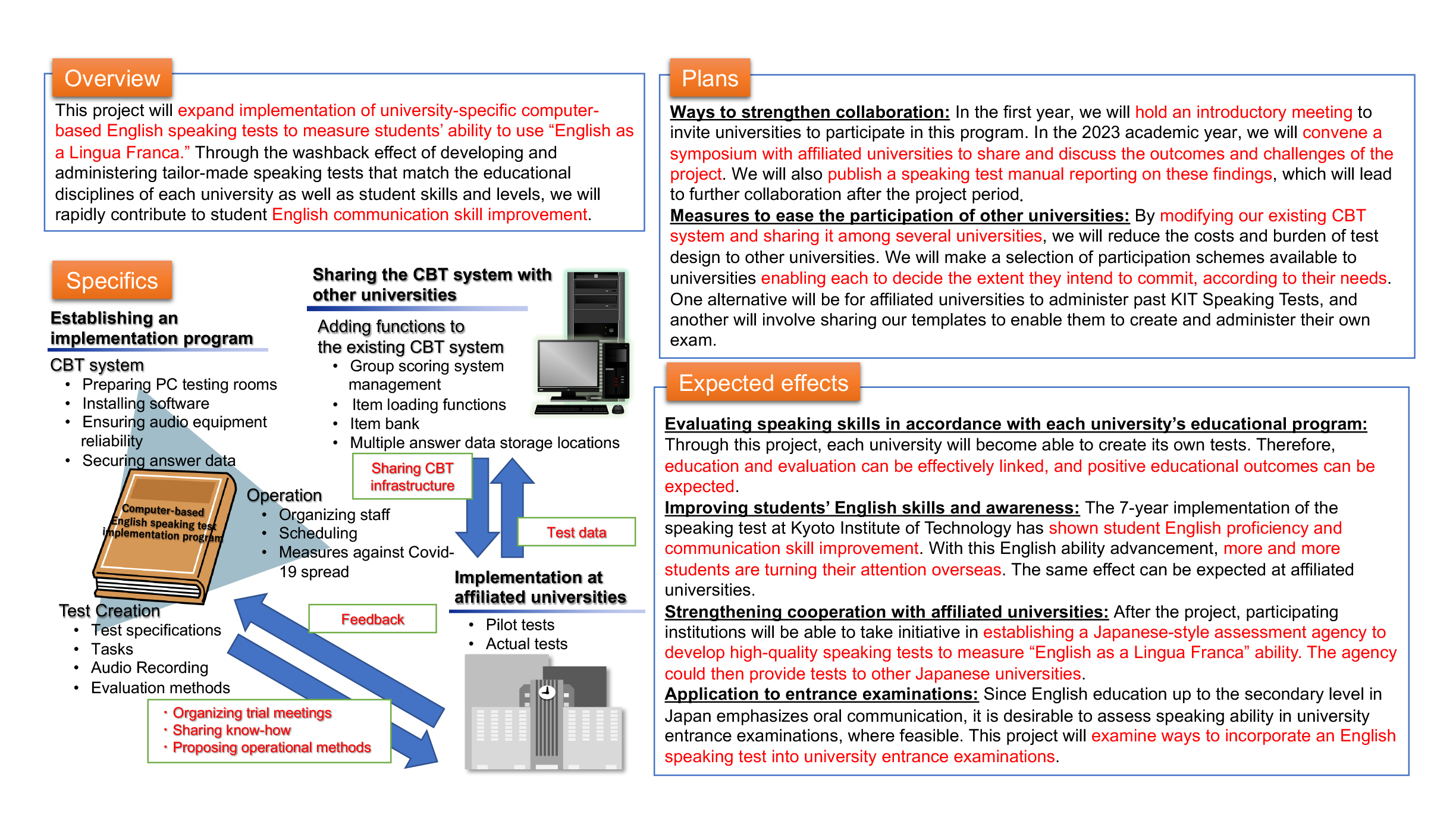 Notes Regarding Collaboration/Participation
Universities interested in participating in this project should contact us at the following email address.
Contact Info.
International Project Administration,
International Affairs Office,
Kyoto Institute of Technology