PROJECT
Acceleration of Internationalization at Home through the Development of Intercultural Collaborative Learning Network
KEYWORD

Intercultural Collaborative Learning(ICL)/ Intercultural Collaborative Learning Network (ICL-Channels) / ICL model / Internationalization of higher education / Global expansion of ICL education / Internal internationalization
Intercultural Collaborative Learning, or ICL for short, aims to foster mutual understanding among students from different linguistic and cultural backgrounds. Through "meaningful interaction" in the form of collaborative experiences such as groupwork and projects, the students deepen their understanding about the diversity, develop critical thinking skills as well as cross-cultural communication strategies.
DETAIL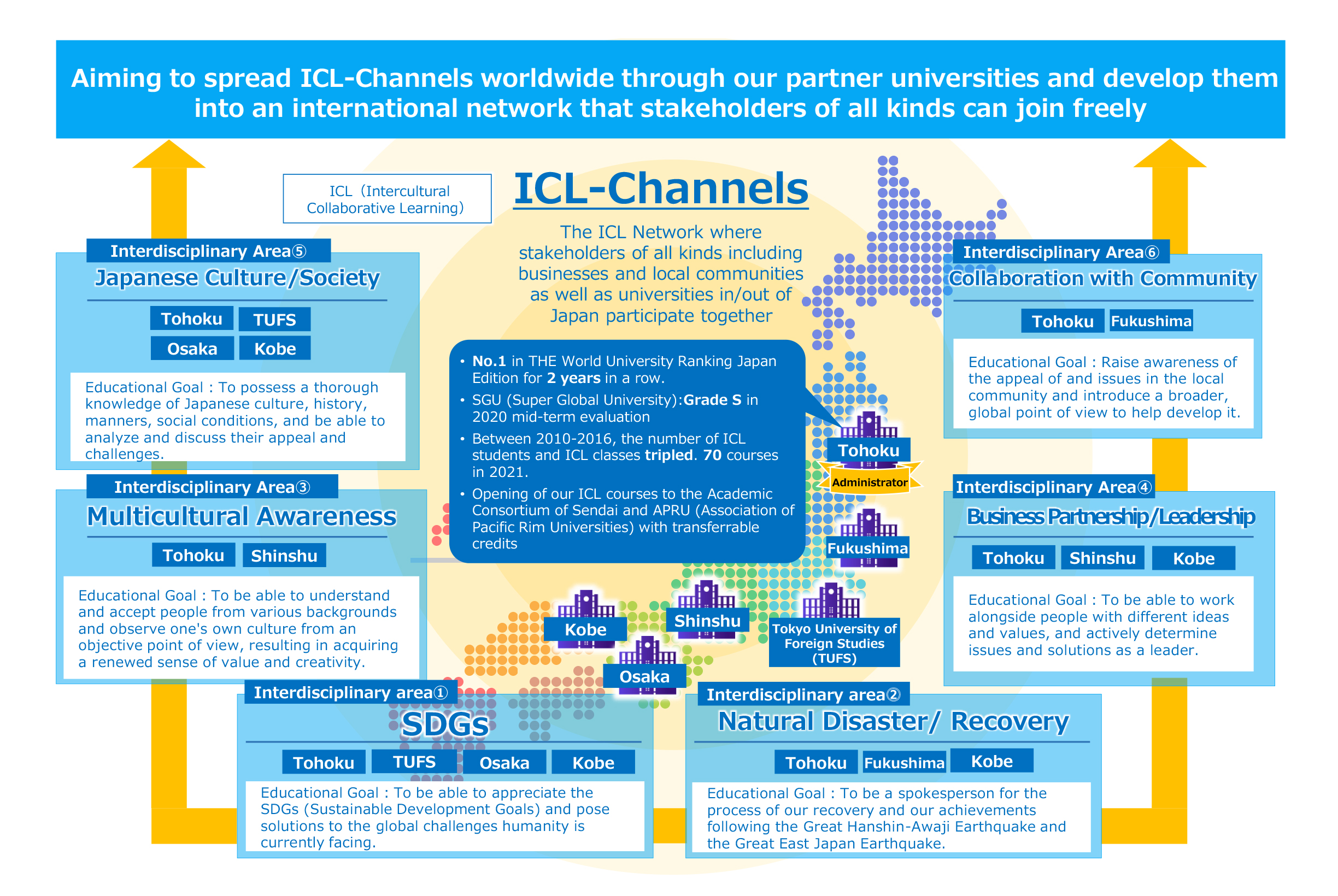 Notes Regarding Collaboration/Participation
We will share information on the international co-learning projects that we created and developed for SGU with our partner universities to enable domestic cross development.
In addition, we want to use the platform constructed for these projects as a basis to further expand cooperation with overseas universities and develop/popularize a model for international co-learning that has high international compatibility.
Project Website
Intercultural Co-learning
Contact Info.
Tohoku University,
Student Exchange Division, ICL Project Office