PROJECT
Challenges and ingenuity for creating/managing a master's program that is competitive on a worldwide scale
KEYWORD

Master's program / Ratio of international students among enrolled students / Marketing / International competitiveness / Competitive strategy
Tokyo Medical and Dental University will widely collaborate with institutions that have taken the initiative in improving the international competitiveness of master's programs by utilizing the advice of experts, such as strategic theory/marketing theory and disseminate as a collective intelligence the challenges faced by each; learning from each other's successes/failures, and sharing the acquired know-how/ingenuity, etc. of these institutions. In addition to further refining the future efforts of the collaborative organizations, by providing effective/practical theory/skill acquisition opportunities for many institutions that will face similar challenges in the future, we will strengthen international applicability/competitiveness in the future master's programs in Japan, and eventually strengthen Japan's international presence.
DETAIL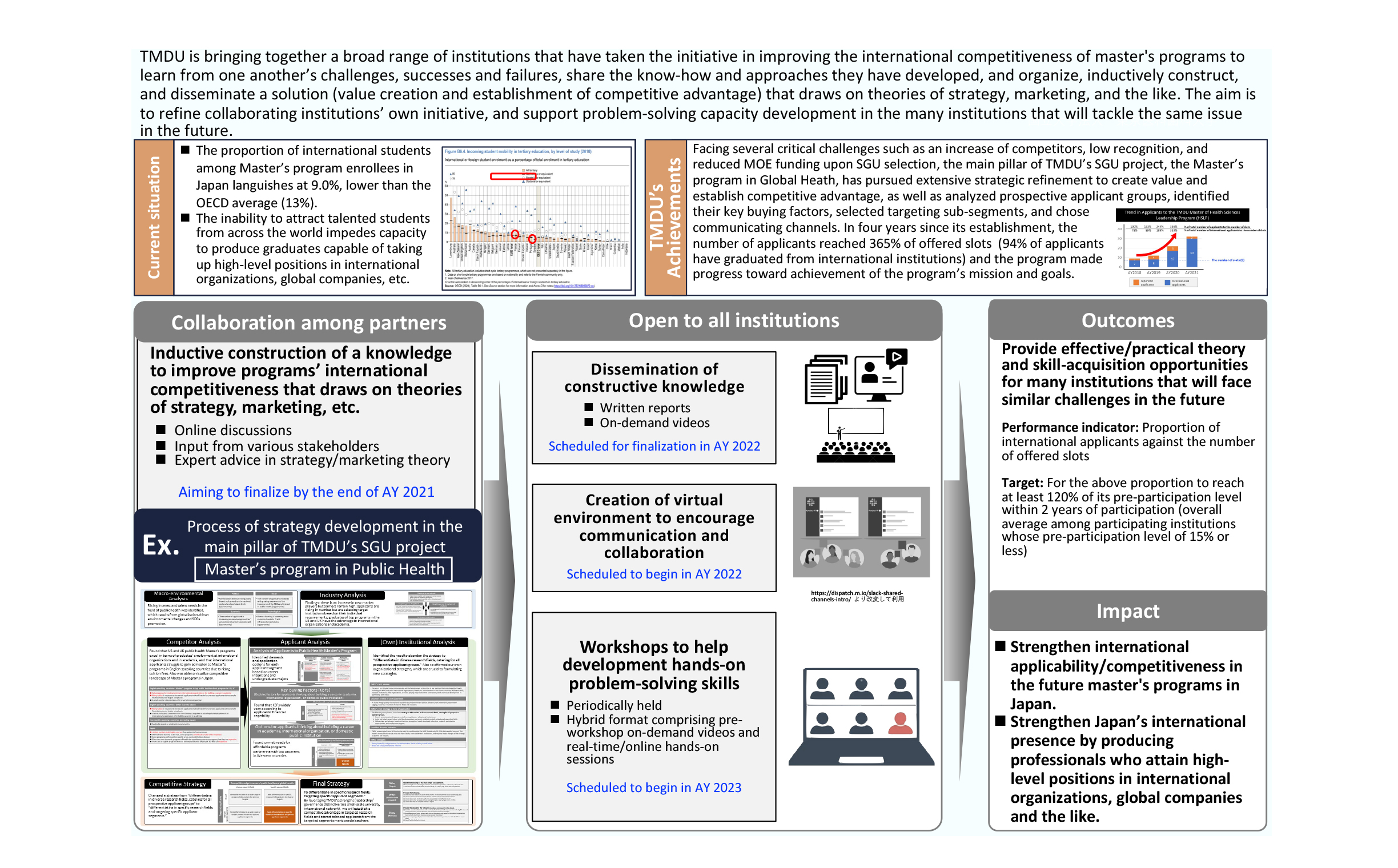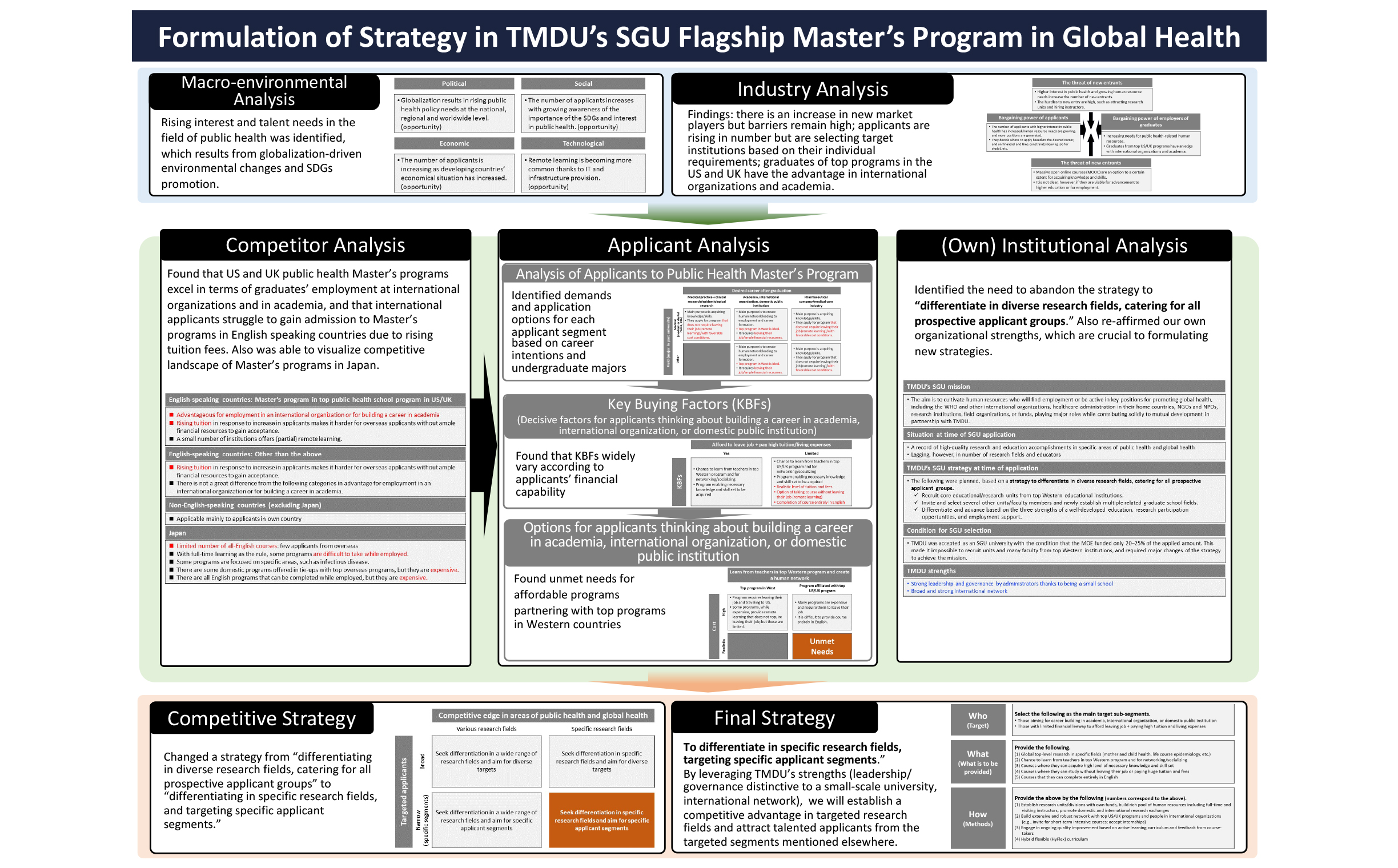 Notes Regarding Collaboration/Participation
We will collaborate with institutions that have been working to improve the international competitiveness of master's degree programs, not only in the medical field, and share the challenges, successes and failures, know-how and ingenuity that each has faced, and obtain advice from experts in strategic theory and marketing theory, with an objective to systematically organize through multiple online discussions in FY2021 and disseminate through workshops to be held in FY2023 these issues as collective knowledge. Through this process, we also aim to refine the efforts of each partner organization. We hope that you will consider collaborating with us.
Contact Info.
International Exchange Section
Institute of Global Affairs,
Tokyo Medical and Dental University